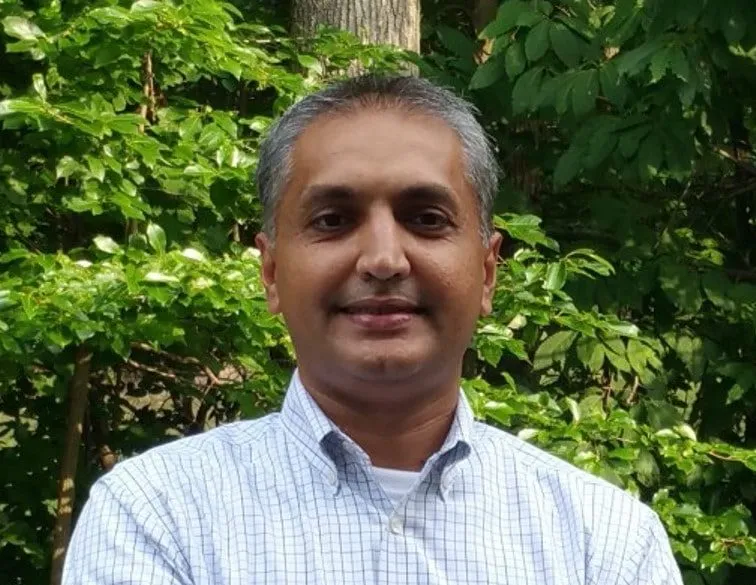 Malvern, PA, 29th August 2023, ZEX PR WIRE, Sunil Jagani, a visionary leader in the field of IT solutions and mobile app development, takes center stage as he is featured on the renowned GoodFirms Roundtable Podcast. With a wealth of experience and expertise, Sunil Jagani, President & CTO of AllianceTek, shares valuable insights and perspectives on various aspects of app development, market research, project planning, testing procedures, workflow optimization, and selecting the right development partner.
Sunil Jagani's journey in the tech industry has been nothing short of remarkable. AllianceTek, under his leadership, has evolved from a software engineering services provider to a leading IT solutions and mobile app development company. With a comprehensive range of services encompassing business process automation, cloud solutions, collaboration tools, CRM, and more, AllianceTek has garnered recognition for its innovation, quality, and client-focused approach. Operating across the US, Australia, and India, AllianceTek is renowned for its application development, UI/UX design, application integration, legacy system migration, and more.
"GoodFirms Roundtable" is a distinguished platform that engages industry leaders and top business executives in illuminating discussions and interviews. These sessions offer valuable insights into various topics, including IT services, cutting-edge technologies, market trends, and business strategies. GoodFirms Roundtable serves as an invaluable resource for individuals looking to glean knowledge from seasoned professionals, providing a comprehensive learning experience for those entering or navigating the business landscape.
Sunil Jagani's appearance on the podcast offers a deep dive into the intricacies of app development and project management. The conversation revolves around critical topics such as the pitfalls encountered during app development, market research strategies for successful mobile app creation, factors to consider before launching a Minimum Viable Product (MVP), and essential frameworks for effective project planning, monitoring, and delivery. Sunil Jagani's insights provide listeners with practical guidance and actionable steps to enhance their app development endeavors.
When asked what mistakes he had encountered in app development projects and what he has learned from them, Sunil Jagani replied: 
"Developers commit various mistakes while carrying out app development projects. We can categorize them into two categories. The first part focuses on what common issues occur from the product owners' side, and the second part deals with issues from the development team's side. To start with issues from the product owner's side, many app development projects begin without proper market research. People come up with an idea but need help to differentiate whether that idea is a feature or an application. Also, they need help understanding the domain. So if the project caters to a specific domain, the product owner must have a clear vision or goal. Budget constraints, or limited funds, are one of the core challenges that lead to product or app failure. Other common pitfalls include poor UI/UX, inadequate testing, poor communication between clients and the development team, overengineering the product features, etc. Marketing is an integral part of the app development process, which shouldn't be considered an afterthought. Also, not identifying the app's core features will lead to unexpected delays in the project. The app development team may encounter problems due to unplanned roadmap planning and updates."
Sunil Jagani shed light on some strategies to perform market research before developing a mobile app saying, "Market research is one of the most essential strategies in the app development process. Market research outcome helps identify the core areas where your app can get a competitive advantage. I'll share some critical strategies to perform market research before developing a mobile app. 1. Study the domain/market, identify the target audience, and determine the problem the app will solve. 2. Getting a thorough knowledge of the strengths and weaknesses of the product. 3. Identifying obstacles and strategies to overcome the weaknesses. 4. Determining the business model and validating the same against accepted practices. 5. Creating a viable marketing strategy."
The interviewer then asked, "It is often recommended that they develop an MVP for testing the waters. But what factors should companies consider before launching an MVP?" 
"You have core workflows of the application, which we call working wireframes or HTML wireframes. Also, while working on wireframes, you get several ideas and opportunities for open brainstorming sessions. And the clients love these sessions. So, we give the option to our clients to decouple the design phase from the development phase. We also ask the question to our clients what is more important for them; time to market or reduce the risk.
It is crucial to identify core features, ensure it solves the core problem, and validate the user journey on the app. For example, you can define the core architecture and UI QX software in the design phase. You can develop clickable wireframes, which will actually run with a click on the mobile device. Also, you need to choose the right technology and technology partner alongside the right architecture and cloud services to ensure high availability and a robust app. Collecting feedback from potential users and measuring results is critical to apply insights to the app roadmap," replied Sunil Jagani.
Mr. Jagani went on to discuss techniques and frameworks that AllianceTek has developed to successfully plan, monitor, and deliver projects. He outlined testing procedures that AllianceTek uses and have been critical to successful projects. He offered actionable tips on how companies can speed up software development and optimize overall workflow in a tech company, including identifying the experienced and skillful resources, expanding the team to its fullest potential, identifying the various requirements and allocating them to different small teams, and many more. He offered a list of tips that companies can draw from regarding how to choose the right development partner.   
Sunil Jagani's presence on the GoodFirms Roundtable Podcast encapsulates his dedication to knowledge-sharing and his commitment to driving innovation in the tech sector. As President & CTO of AllianceTek, he continues to shape the landscape of IT solutions and mobile app development, empowering businesses with cutting-edge solutions and insights.
About Sunil Jagani
Sunil Jagani is the president and chief technology officer of AllianceTek Empowering IT Solutions, a software development and IT consulting firm that is based in Malvern, Pennsylvania. By providing scalable technology solutions that leverage agile methodologies, cloud-based platforms, and cutting-edge software development, AllianceTek helps its clients achieve their business objectives while connecting with potential customers. Sunil is a seasoned expert in the area of digital transformation with over 27 years of expertise leading high-performing teams and working with a variety of firms and industries, as well as significant experience with the issues that businesses confront when it comes to adopting digital transformation strategies.
About AllianceTek 
AllianceTek Empowering IT Solutions is a leading software development and IT consulting firm based in Malvern, Pennsylvania. With a focus on providing scalable technology solutions, AllianceTek helps businesses achieve their objectives by leveraging agile methodologies, cloud-based platforms, and cutting-edge software development. Established in 2004, AllianceTek specializes in digital transformation and offers a range of services tailored to meet the unique needs of their clients.
For additional information and business inquiries, please contact: https://www.alliancetek.com/
Disclaimer: The views, suggestions, and opinions expressed here are the sole responsibility of the experts. No Funds Special journalist was involved in the writing and production of this article.